For quick set-up of hybrid meeting rooms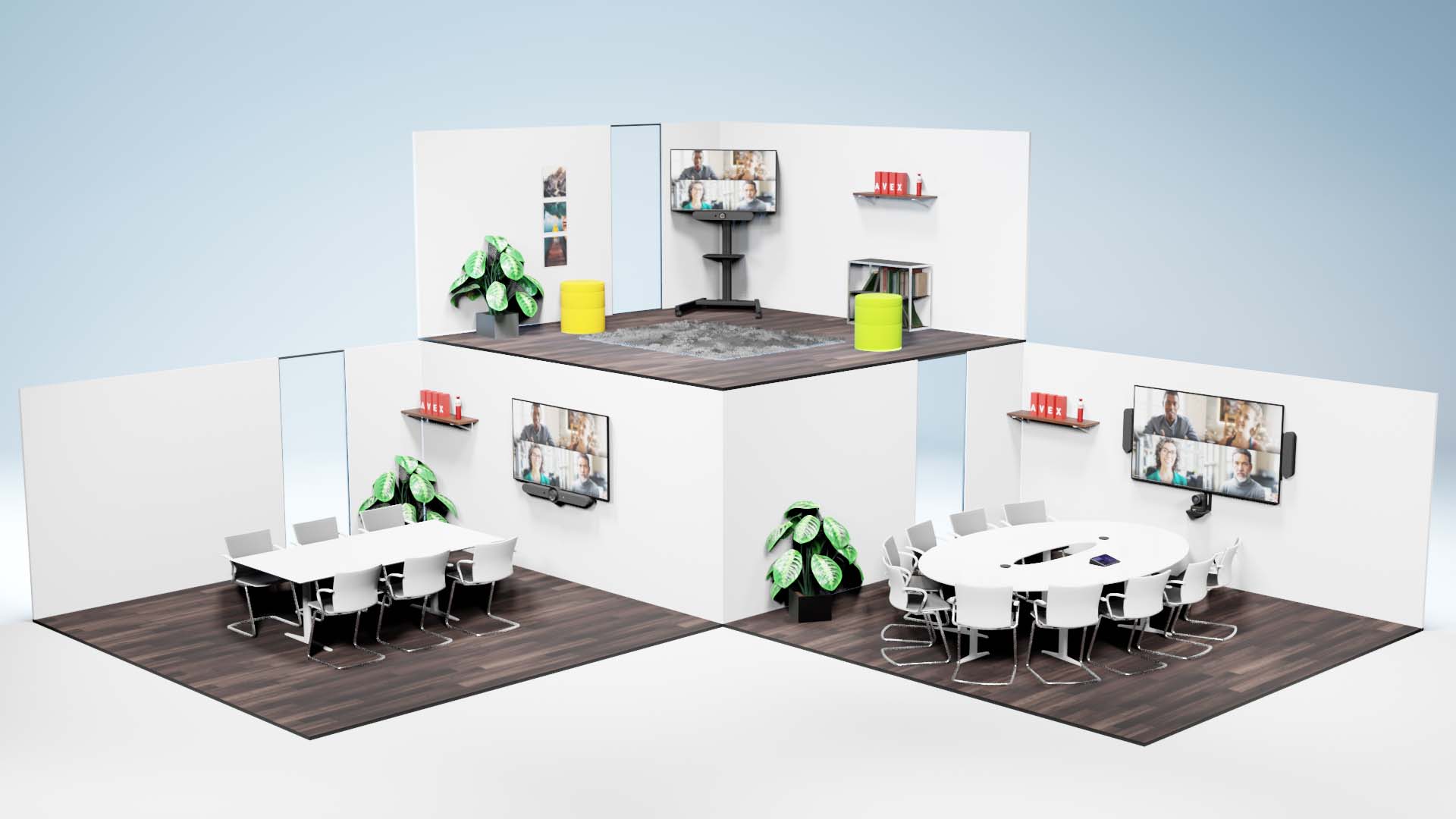 Setting up your meeting rooms for video collaboration?
Check out AVEX Room Solutions and you'll soon be on your way. Our menu offers a choice of trolley solutions, complete fixed wall solutions and room upgrade sets for adapting existing meeting rooms. Each of these are high-quality solutions. As a building block, they are directly applicable for your meeting room.

Room Solutions in all flavours
We see a huge demand for basic compact solutions for meeting rooms. Sometimes for single rooms, sometimes for large numbers at a time.
Trolley Presenters (BYOD)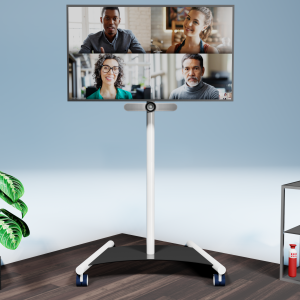 Mobile all-in-one presentation system. Presentation only or with videoconference.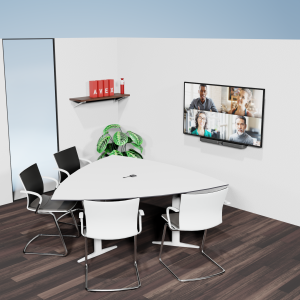 Fixed set-up with a central screen on the wall. Presentation only or with videoconference.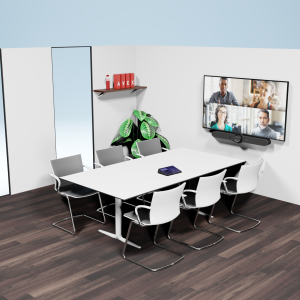 Complete room solution based on the Microsoft Teams platform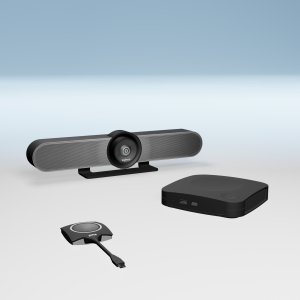 Upgrade your existing meeting room to a video conference room
The features at a glance
• For small, medium and large meeting rooms.
• Based on BYOD or Microsoft Teams.
• Fast delivery
• Optimal price/quality ratio
• Technical documentation (connection diagram and dimensions) and manual available
• Problem-free roll-out in small and large numbers
People are more often choosing easier, faster, but with high quality. This is why AVEX has set up a separate production line, which allows us to achieve that speed while maintaining our high quality standards.
Teams in every meeting room
Following the accelerated adoption of video conferencing, many organisations are moving to a more hybrid working model. A model in which two worlds come together. People work partly at home and partly in the office depending on their activities, also known as the 'mixed presence office'. As a result, there is an extremely high demand for new technological solutions in the meeting environment in particular. Both based on the popular Microsoft Teams platform and Bring your own device (BYOD).
Request the AVEX Room Solutions brochure