Wall Presenter Presentation Screen
Easily, intuitively and clearly share content with colleagues or customers. That's what the Wall Presenter stands for.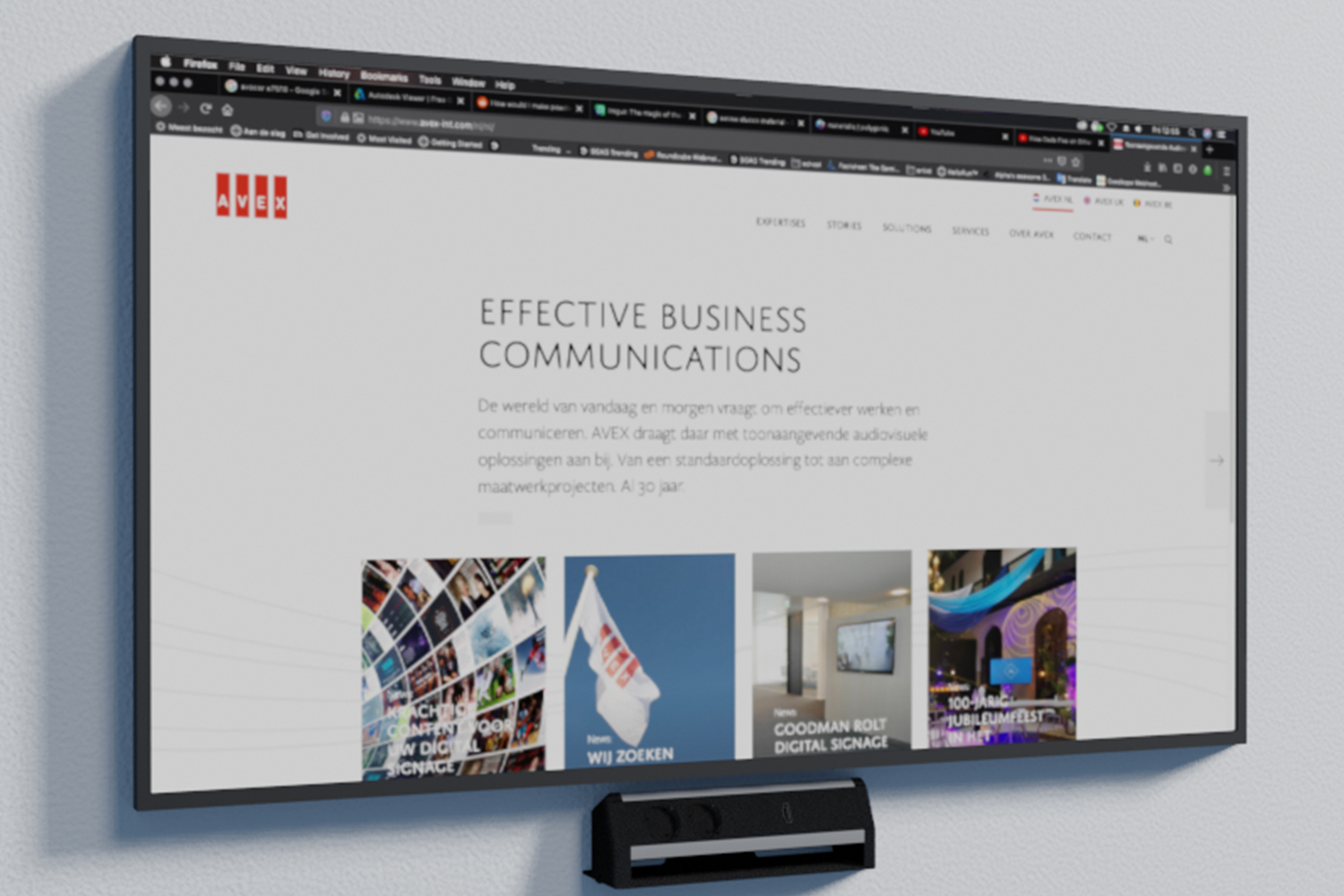 Every user can easily connect his or her laptop to the presentation screen in the room. The screen will respond automatically and present the content of the laptop .
The Wall Presenter is available in 4 different sizes:
49" display for small rooms
55" display for small and medium rooms
65" display for medium and large rooms
75" display for large rooms
We mount the presentation screen on the wall with matching wall bracket in the room. Using the monitor's built-in speakers, it supports videos or other files at the correct volume.
All controlled from the source (laptop or other device). At the head of the table, or underneath the display, we place an HDMI connection point to connect the laptop to the display. Two power points are also included, so that the laptop can be recharged during the presentation. The controls are automatically taken care of. By offering an image signal, the display will turn on automatically. If no signal is transmitted for a short period of time, the display will go into standby mode.
Options
Barco Clickshare wireless presentation system for wireless sharing of documents via a laptop or other mobile device.
Soundbar package for optimum sound experience