BRIX Solutions are composite solutions with which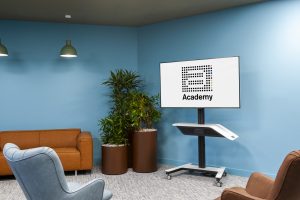 we have a lot of experience. In terms of range (a selection of premium brands), installation and effectiveness in use.
So for you within reach and as "standard" building blocks quickly applicable for your organization. For both new construction, as renovation or renovation.
You can think of mobile presentation systems or the design of a meeting room with a large format display or projection. In combination with an operating system to control the audiovisual equipment.
Possibly expanded with the possibility for wireless presentation.
In addition, there are also unique solutions at BRIX Solution that have been fully developed and devised by AVEX in-house.
The benefits of  BRIX Solution
The range consists of basic facilities
The composite solution has proven to be effective
Continuous development of the composite products
Consists entirely of premium brands
Cost efficient
Clear assortment
Very short delivery time

Curious about what our BRIX Solutions can do for you? Make an appointment and we will give you a presentation. Call now:
+44 (0)203 915 2266