As an organisation, how do you support the (distant) collaboration between persons and teams? The term collaboration stands for the joint efforts of multiple persons or teams who fulfil a task or who are working on a project. Naturally, these efforts no longer require the physical presence of all participants. These days, teams often consist of participants from various organisations.
Collaboration tools enable participants to work together, regardless of where they are. This usually means they can hear and see each other with these tools and that they can share content or even work on content at the same time. Naturally, the tools vary according to the most appropriate situation.
An overview based on functionality: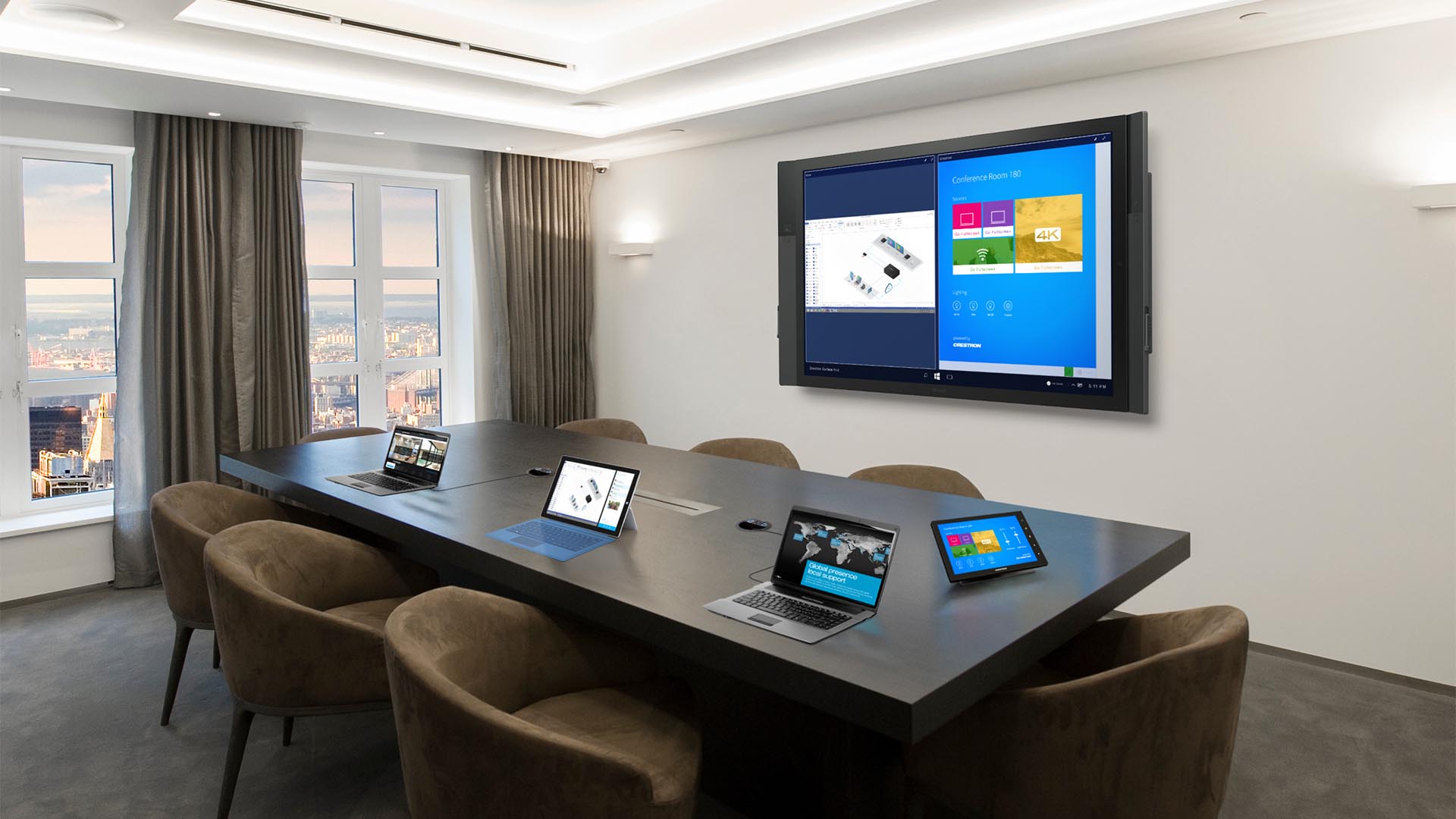 Unified Communications
Unified Communications (UC) tools facilitate live communications (chat, calling, video conferencing) with a focus on internal use. The basis of UC can often be found in the organisation's platform for telephony. Examples include solutions from parties such as Avaya, Cisco, Google, Microsoft Skype for Business and Mitel. In order to facilitate UC in meeting rooms and huddle room, specific solutions are available such as Google Jamboard, NEC InfinityBoard, Skype room system and Microsoft Surface Hub.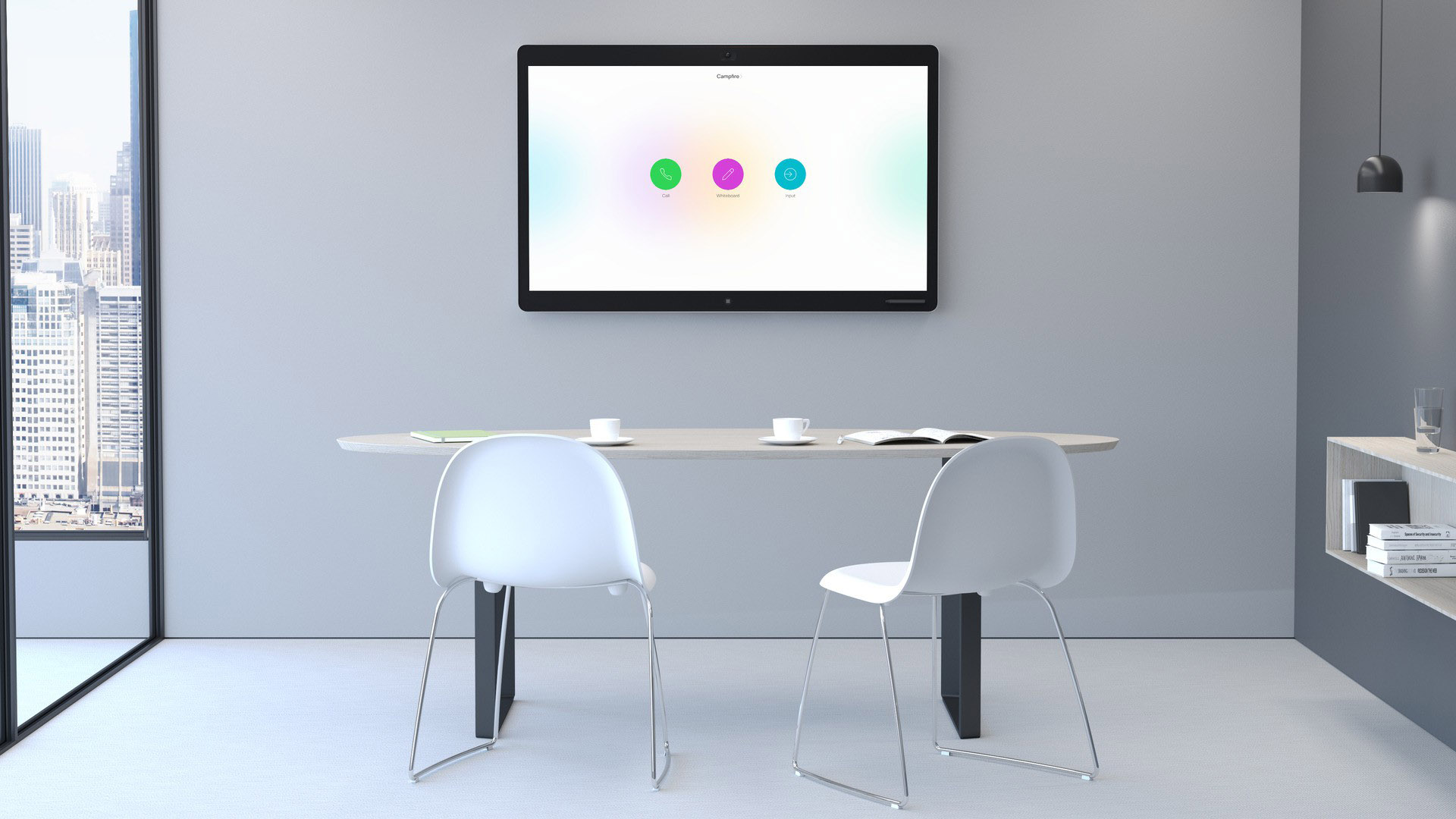 Persistent Team Chat
The group chat principle we know from WhatsApp formed the basis of this category. Tools that offer teams a permanent work area are becoming more and more popular. Big players in this category are Cisco Webex Teams, Microsoft Teams and Slack. The tools are suitable for use by internal and external participants (colleagues, customers, partners). Both synchronous (telephony, video-conferencing, content collaboration) and asynchronous (team chat) collaboration functionalities are, in general, supported. Often, support and integration with other tools used by the team in order to facilitate collaboration within the same application are available too. In the huddle room and the meeting room, the team can use optimised solutions for group work such as the Cisco Webex Board and the Microsoft Surface Hub.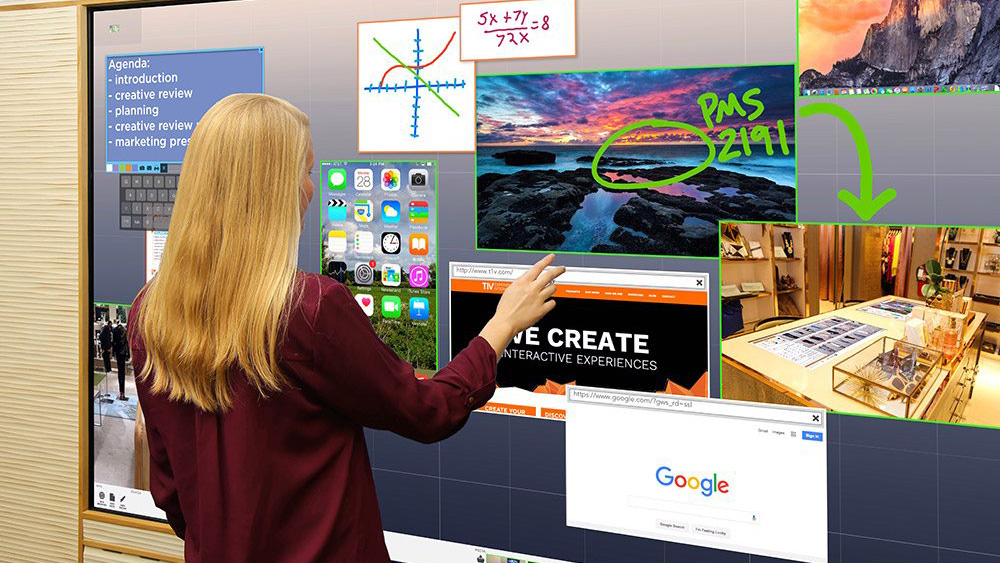 Ideation
The ideation category offers the most advanced collaboration solutions available. They make it possible to collaborate creatively and effectively with participants in the same room and at a distance on the basis of a digital canvas. Organisations use these types of interactive solutions in environments for agile working, brainstorming, creation & design, crisis management, consultancy, data visualisation, demonstration & experience, training, research & development, monitoring and project management. Hoylu Sketch/Flow, MultiTaction Canvus, Nureva Span, Oblong Mezzanine and T1V ThinkHub are examples of Ideation solutions for these types of advanced collaboration environments.
Multi-platform meetings
A lot of existing video-conferencing rooms are not directly compatible with modern collaboration tools. So as to prevent those video-conferencing rooms from being used or reused as collaboration rooms, we offer additional (cloud) services in order to facilitate multi-platform meetings after all.
Request advice or proposal